Preparing the feed to new packaging equipment
The manufacturer of dehydrated culinary products, Reims (51) based Somapro, wanted to acquire a pilot installation for the feed of sweet and savoury products in order to ramp up the output of its new packaging equipment.
The various dehydrated preparations are stored in big bags
The raw materials are packaged in 700 kg big bags.
A big bag emptying test station to configure the new packaging machines
As part of the replacement of its fleet of machines, before launching them into full production Somapro wanted to ramp up the output of its new packaging installations. 'This industrial optimisation stage is a strategic must if we are to be immediately operational in terms of productivity linearity,' explains the assistant to the Continuous Improvement Manager.
In a room adjacent to the packaging area, Somapro has acquired a big bag emptying station linked via a 3-metre flexible auger conveyor to the machines undergoing testing. 'We started by configuring the pot packaging machine for our ranges sold in supermarkets. We continued the procedure with a bagger for sweet products and then a packaging machine dedicated to savoury products. '

After a few weeks of calibration, the units were switched to the real production environment. 'The coil presents the advantage of reproducing traditional feed conditions, be it by gravity or Archimedes screw. It is a practical, modular and competitive solution for performing these types of configuration tasks.'
March 22, 2021 by :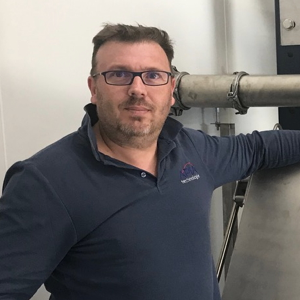 Hermann TESSIER
Sales engineer
Talk to an expert
Do you have a project to optimize your industrial lines? Take advantage of the experience of APIA Technologie teams specializing in the food industry.
Request a callback
Visit us on