Accelerating bagging at a mixer outlet.
The company Lacto Food France in Saint-Samson sur Rance (22), a specialist in the milk powders trade, was looking to increase the capacity of its bagging line.
The raw materials are stored in big bags or sacks
The milk powders are packaged in all types of big bags or alternatively in sacks.
A de-bridging system ensures a linear supply to the bagger
Hitherto carried out manually, the bagging of milk powders at the outlet of an 800 kg mixer is now performed automatically with the use of a 2-metre flexible auger conveyor. 'We were looking for increased productivity in order to meet growing demand,' explains the manager of Lacto Food France. 'It now takes 40 seconds to fill a 25 kg sack compared with 90 seconds before. '
The installation of a de-bridging paddle upstream of the auger conveyor has helped to limit the problems of congestion of raw materials at the mixer outlet. 'For some recipes, production stoppages were becoming detrimental. That's no longer the case. We have also gained in terms of precision because the coil limits dosing variations to +/- 50 g.'
The compact installation has significantly reduced the presence of dust in the workshop. 'The powders are conveyed entirely in a closed circuit because a sealing plug has been fitted at the auger outlet in order to provide a connection with the sacks. Like the ergonomic strain associated with this workstation, the cleaning stages have also been considerably reduced.
March 22, 2021 by :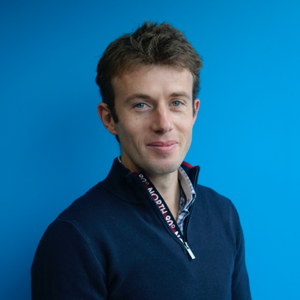 Alexandre TORCHARD
Sales engineer
Talk to an expert
Do you have a project to optimize your industrial lines? Take advantage of the experience of APIA Technologie teams specializing in the food industry.
Request a callback
Visit us on